This is "Keep the Change," a Friday feature by Nick "The Beer Man" Staskin. Nick is a beer man at Citizens Bank Park; he'll post weekly with observations from the fans at the park, trying to get a good sense of where the Phillies stand in the eyes of those who most matter.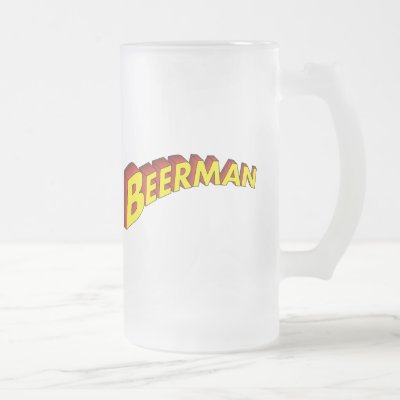 Happy Friday! I know I'm not the only Phillies fan who went to bed smiling last night.
I attended The Arc of Philadelphia's charity event at McFadden's Ballpark with many others from Phillies Nation. Needless to say, Raul Ibanez sent everybody home happy with his three-run shot in the top of 10th.
When the series started, I told many that I thought this was a one-game series. Turns out I was right. I figured it would be unlikely that we would top Johan Santana, and at the same time thought that Cole Hamels would easily secure game two. While Wednesday's game wasn't the cakewalk I had expected, it did go down as another win. Another gritty, come-from-behind win.
That brought us to Thursday. Jamie Moyer vs. Tim Redding. Is it me, or does it seem like Redding is only good against the Phillies? Despite falling behind early again, it was the heart of the Phils that tied the game late, again by manufacturing runs, not with the long ball. Then well we know how it ended … with a four-game lead in the National League East.
The Red Sox Are Coming
When you watch the Phillies road games this year, it has become a staple of the broadcast to show the fans that made the trek to follow the squad. I know that when I attended Yankee Stadium a few weeks ago – my mug was all over the TV.
Let me tell you, other team's fans hate when we take over their ballpark. Now the Red Sox bring their act to The Bank. I am pleading, begging, down on both knees praying that Phillies season-ticket holders did not give up their tickets to these games to make a quick buck and sell them to BoSox fans.
The last time Boston came to town the crowd was split 50-50 – at best – for us … it might have actually been worse. To me, there is no fan more obnoxious than a Red Sox fan, and that includes Mets fans. While I hate the Mets more, I can't stand Sox fans. After they broke their curse a few years back, they walked around like they owned baseball. Loud, obnoxious – even the girls wearing the pink hats get under my skin.
Let's show them who the W-F-Champions are! Represent this weekend. While the nation's spotlight might be on the Subway Series, this is a huge series for the Phillies. With the Fightins coming off a 7-3 road trip, these next nine games at home are huge. Starting it off with a series win against a World Series contender is a great way to start this set of Interleague play and remind people the road to the trophy runs through Philadelphia.
The Arc of Philadelphia Event
I had a great time at McFadden's with Rob Cowie, Brian Michael and tons of other Phillies phans. This was a great cause, and I think I speak for the majority of the people in attendance when I say that I will be back next year. Not to mention, a certain beermanning columnist won a $100 gift card to the Borgata. Sad thing? That gift card probably gives me the right to drop a few hundred at the tables when I head down to AC.