New York Mets (62-78) at Philadelphia Phillies (79-59)
Cole Hamels(8-9, 4.32 ERA) vs. Nelson Figueroa(2-4, 4.74 ERA)
Time: 7:05 at Citizens Bank Park
Weather: 66 Degrees, Rain
TV: MyPHL 17
"From the cradle of liberty, Philadelphia Pennsylvania. Do we have closure? No. No, the heinous acts of terrorism last Tuesday will be with us as long as we shall live."  -Harry Kalas
It was eight years ago today that the meaning of life was put into perspective for people all across America. As Major League Baseball decided to suspend its games in wake of the terror attacks against our great country, we realized that baseball is just that, a game.
When baseball resumed that weekend, it had a whole new meaning and importance than the week before. Baseball crossed over from a just a game, to a distraction from the rigors of what can sometimes be a brutal life. Baseball became the beginning of a healing process that still takes place eight years later. It became our collective defiance as a country. It was America's proclamation that, "You may have knocked us down, but we as a people will ALWAYS rise again."
Coming off a heartbreaking loss against the Nationals last night, the Phillies look to get back on track against the New York Mets. The Phillies bats finally woke up and showed signs of legitimate life for the first time in a week, but it was too little too late for Phils as their bid for a ninth inning comeback was dashed.
With the Marlins starting to breath down the Phillies necks, the Phillies need a productive weekend against the Mets. But don't expect the Mets to just lay down and die.
Sure, they have been riddled with injuries to half of their starting line-up and have a AAA squad taking the field, but remember, these minor leaguers are playing for a paycheck in 2010 and beating the Phillies and making their postseason lives miserable, would be a nice notch on their belt.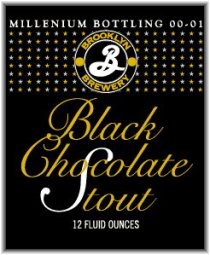 Your Gameday Beer – Brooklyn Black Chocolate Stout
It's a little chilly, right? Time for a beer you can snuggle up to, Black Chocolate Stout by the Brooklyn Brewery (famous for its lager). As the title implies, it's a dark sweet brew. The chocolate flavor is nearly matched by the coffee, vanilla, toffee and roasted malt undertones but is certainly the centerpiece in the 10.6% stout. This dessert beer is heavy enough, so have it in place of coffee after dinner along with a biscuit of some sort. – By Brian
Go Phillies!