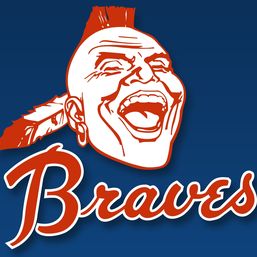 Philadelphia Phillies (85-60) at Atlanta Braves (78-68)
J.A. Happ (10-4, 2.77) vs. Tim Hudson (1-0, 3.63)
Time: 7:30 p.m at Turner Field in Atlanta
Weather: 60% chance of showers, 71
TV: MyPHL 17
Twitter: Phillies Nation
The Phillies embark on a 10-game road trip that starts tonight in Atlanta, and will move them through Miami and Milwaukee thereafter. They will try to follow up yet another outstanding performance by a starting pitcher, the latest from Cole Hamels.
Hamels fanned 10 over eight strong innings, even taking a perfect game into the sixth inning.  Tonight, J.A. Happ returns from a strained oblique muscle to face the Braves for the third time this year as a starter. He has also faced them once as a reliever.  His numbers are fantastic against Atlanta in '09, as Happ stands 1-0 with a 2.57 ERA over 16 innings of work (two starts).  All told, he's faced the Braves as a starter four times, (five times overall) with a 2-0 record and an ERA just a shade above two.  One would think Happ will be put on some sort of pitch limit, being his first appearance in 16 days.
Tim Hudson takes the hill for the 15th time in his career against the Phillies.  His track record is decent, going 4-5 with a 3.79 ERA.  This year has been a short one for the diminutive hurler as he continues his comeback from Tommy John surgery. He can still be lights out, although his best days were certainly with the Oakland A's.  A few Phils have great lifetime stats against Hudson. Ryan Howard has a .323 average against him, with three bombs (all coming in one game), and Raul Ibanez has seen plenty of Hudson in the AL.  He's slammed 13 hits in 38 at-bats, including a homer.  Shane Victorino has two homers and six RBI in 25 career AB's, but is out with gastrointestinal problems. Ben Francisco will start in his place.
The Braves will come out with all they have tonight as they attempt to make a late run at the NL Wild Card.  Will J.A. Happ be up to the challenge?
Your Gameday Beer – Manayunk Brewpub's California Dreamin'
Here in Philly, it turned into a beautiful Friday, so celebrate by sitting out by the Schuylkill with a California Dreamin'.  The summer is nearly complete, so enjoy the weather a little bit more, and enjoy this 8.5 ABV brew down at the Brewpub. Their interpretation of CD is "orange-gold in color, lightly bitter but highly hoppy with a firm malt backbone." Have a few and dream about the Phillies and where they might be in October. -by Pat
GO PHILLIES!