Philadelphia Phillies (94-48) at Milwaukee Brewers (85-62)
Vance Worley (11-1, 2.85) vs Yovani Gallardo (15-10, 3.71)
Time: 2:10 pm, Miller Park
TV: PHL 17
Weather: Mostly Sunny, 77
Media: Twitter and Facebook
"From the cradle of liberty, Philadelphia Pennsylvania. Do we have closure? No. No, the heinous acts of terrorism last Tuesday will be with us for as long as we all shall live." — Harry Kalas, 2001.
The Phillies are enjoying their success this season and are aiming for a four-game sweep of the Brewers.  Vance Worely, today's starter, is having a phenomenal rookie year.  Chase Utley received good news on his ImPACT test, and could return later next week.
But let's put baseball aside for a minute and remember those who lost their lives ten years ago. The tragedy on September 11, 2001 put America's pastime on hold, however, baseball eventually started, and helped, the healing process.
The Phillies were the first team to resume play, beating the Atlanta Braves 5-2. The most memorable moment from that game was a fan who carried an American Flag throughout Veterans Stadium.
Here we are today: ten years later.  We will never forget what happened on that horrible day, and we will never forget those who lost their lives.
Today's Lineup:Victorino CF, Polanco 3B, Pence RF, Howard 1B, Ibanez LF, Orr 2B, Schneider C, Martinez SS, Worley P.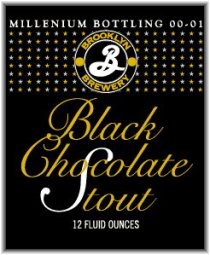 Your Gameday Beer – Brooklyn Black Chocolate Stout
Today's beer is Black Chocolate Stout by the Brooklyn Brewery (famous for its lager). As the title implies, it's a dark sweet brew. The chocolate flavor is nearly matched by the coffee, vanilla, toffee and roasted malt undertones but is certainly the centerpiece in the 10.6% stout. This dessert beer is heavy enough, so have it in place of coffee after dinner along with a biscuit of some sort. – By Brian
GO PHILLIES!